"The real voyage of discovery consists not in seeking landscapes—but having new eyes."
Marcel Proust
Part I
BRAND IDEA & CREATIVE SETUP
Brand Idea
An Epic Lens
Mission

Illuminate the Everyday

---

Tone

The Seeker
---
Pillars

Vitality, Discovery, Purity
---

Journey Map

Develop a POV, Amplify Beauty,
Cultivate Cultural Exchange & Discovery
---
Archetype

The Director
---

Audience

The Seeker
---
CREATIVE APPROACH
PHOTOGRAPHY
In an effort retain the core spirit of this poetic brand, the contrast dial is turned up on photography. What this means is that the photography features a high-level presentation outlining the broad, singular scope of Inaya, and is focused on the Personal Journey and Nuanced Luxury funnels of photography.
LOGO
A universal truth. Brilliant simplicity from a time forgotten. Based on the ancient Chinese ideogram for "a stream of water" or "class/grade/rank" the logo still retains it's inherent meaning and poetry.
TYPE
Imbued with petina, yet unexpected enough to feel
new, Inaya's type has shifted comfortably into personal vernacular. Bespoke combinations from Commercial Type, the Brand's typographic voice and system stirs curiosity. It's calligraphy like qualities echo the logo's emotive qualities.
DIGITAL
A simple navigation experience that points towards a narrative driven interface via video/films.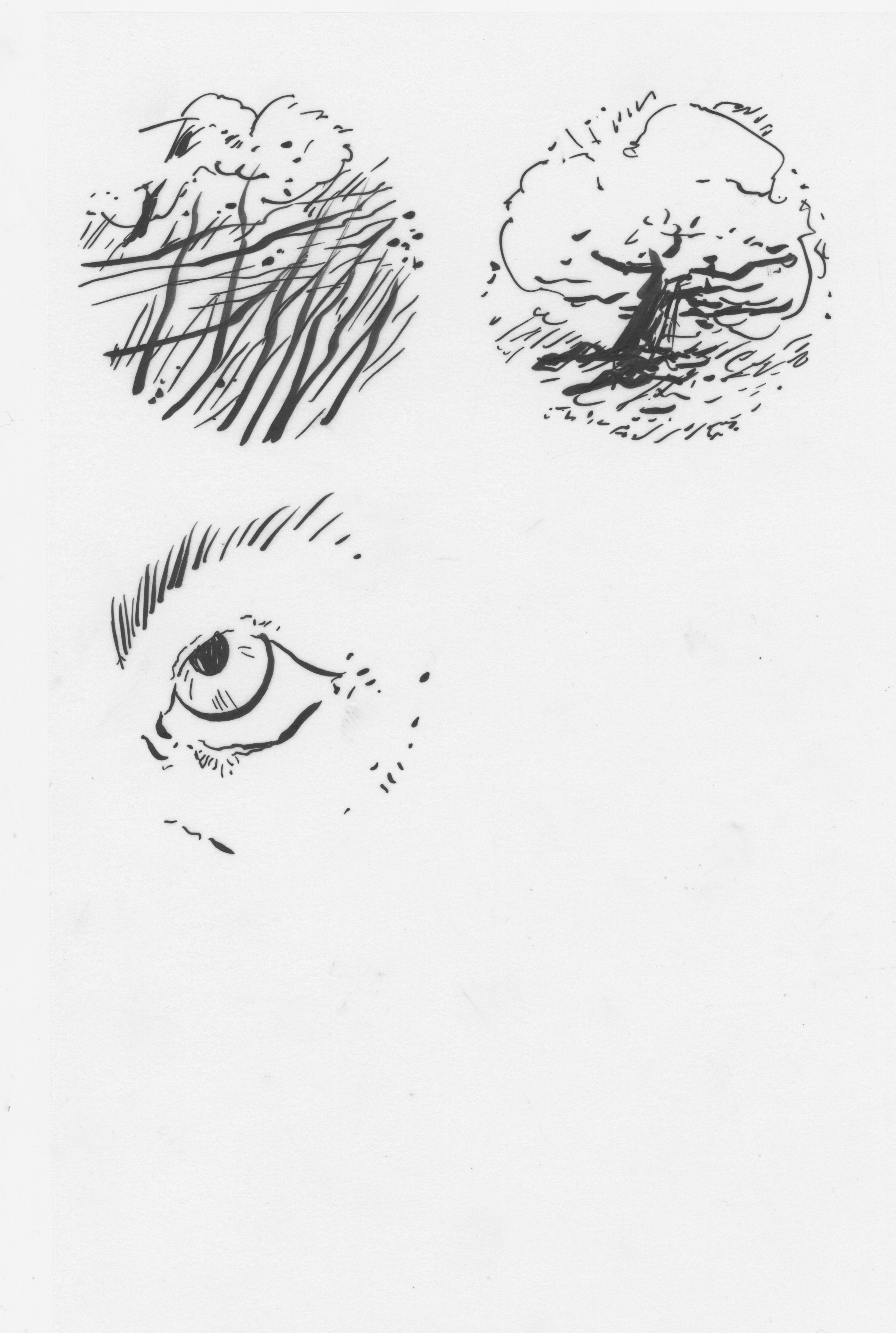 Part II

ENGAGEMENT STRATEGY
Research & Analysis ︎︎︎ BRAND IDEA ︎︎︎ Architecture, Identity, Execution

1. Understand luxury hospitality.

2. Consider the relationship between Inaya, Auberge, and the rest of the market.
Part III
CONTEXT
What characteristics do Inaya and Auberge share and what can Inaya offer that is differentiated enough from the Auberge brand to avoid cannibalization?
It's tricky.

Auberge's brand architecture is important for Inaya in that its structure is transferable, but the promise is in fact quite different.
THE CHALLENGE
How do we avoid simply creating a more expensive version of Auberge?
Part IV
INSIGHT
The traveler's perceptions & expectations within the hospitality category.

Ownabliity within premium & super premium brands.

"The greatest reward and luxury of travel is to be able to experience everyday things as if for the first time, to be in a position in which almost nothing is so familiar it is taken for granted."
Bill Bryson
---
Historically, "travel" was rooted in the quest for the new—new cultures, perspectives, cuisine, experiences—an invigorating, unfamiliar world filled with discovery beyond the everyday.
The benefit of this curiosity was a better understanding of ourselves and our world through experience and exposure.
---
Comfort is invited into the home as a guest and
quickly become the master.
Kahlil Gibran
---
The additive (and incredibly comfortable) approach of 5-star luxury begs the questions:
What is left to discover?

Where is the newness, the vitality, the drama?

Where's the awe?
Today's luxury traveler has been trained to have extremely high expectations but lives in a tourism-driven world. In lieu of "new," they have shifted those expectations from awe to comfort & convenience.
Luxury hospitality standards therefore are rooted not in delivering something transformative, but in simply managing those expectations.
---
46% of all travelers go to the same 100 destinations.

Euromonitor International


---
A lexicon of reassuring interpretations on comfort and consistency dominate the mainstream luxury travel "experience" story:
All assure this traveler there will be no compromises and no unpleasant surprises.
Traditional Service (Ritz Carlton, Four Seasons, St. Regis)
Historical, Class-led (Belmond, Dorchester, Orient Express)
Nouveau Traditional (Rosewood, Mandarin Oriental)
Restorative Wellness (Aman)
Five-star luxury hospitality by design is isolated—guests experience the world's most beautiful destinations through thick safety glass.
Yes, it's wonderful, comfortable, decadent, relaxing — but these experiences seldom leave a lasting impression.
Auberge corrects for this with Soulful Journeys, but there's room for Inaya to offer something more exciting, more vital, more energizing, and more adventurous.
What does hospitality mean for the Inaya?
---
"Inspiring joy and purpose through life's adventures."

---
Leverage the adventurous spirit at the core of Auberge to create a unique lens for Inaya.

Understand how Inaya's translation of that spirit is unique from Auberge.
Telling the story ofplace through context, programming, design, etc. via:
Exceptional properties & locations
Emotionally intelligent, confident, and unpretentious service
Formative experiences



Part VI

BRAND IDEA
An Epic Lens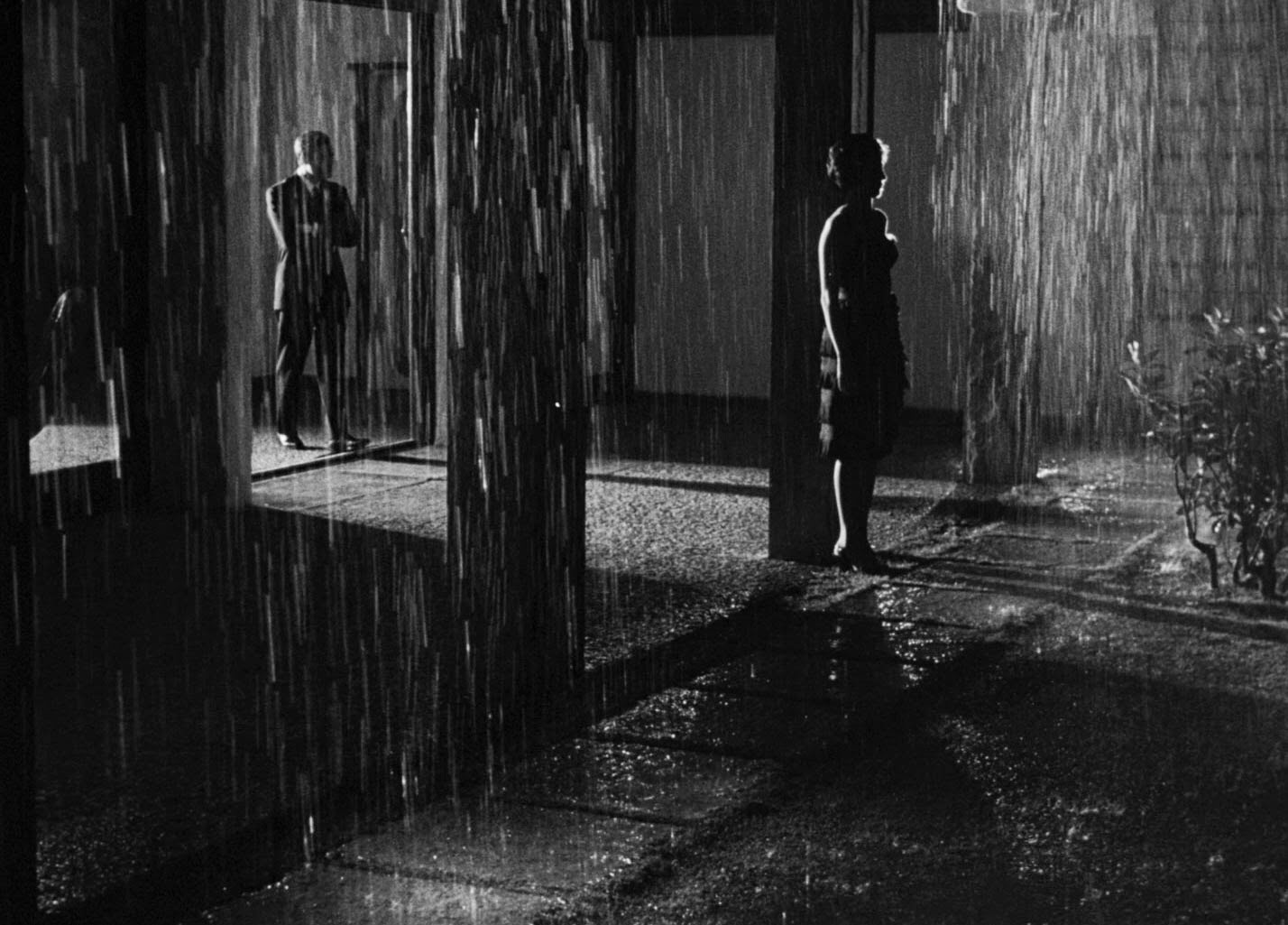 ---

The journey changes you; it should change you. It leaves marks on your memory, on your consciousness, on your heart, and on your body. You take something with you. Hopefully, you leave something good behind.
Anthony Bourdain


---
Brand Idea

AN EPIC LENS

The goal for Inaya is to evoke the response, "I've never
seen _______ like this".
An Epic Lens delivers the promise of adventure at every point of the journey.
An Epic Lens is bold, it challenges Inaya to deliver the familiar anew and create experiences that have a lasting influence on a person's character and spirit.
Every Inaya property must decide & define what an Epic Len means for their location.
What makes the location unique?

What hasn't been done?

What will the guest walk away with?
The Director effectively synthesizes place, emotion, and action to create a lasting impression for the guest.
Activation
ESTABLISHING SHOT CHARACTER ARC RESOLUTION

Present an epic world (with an Inaya POV) for guests unique to each property
Develop the experience, add drama and context via insider, expert access
Take something away, leave something behind.
Pillars


ENGAGED — INSPIRED
SELECTIVE

Engaged in community. Engaged with guests. Engaged the local surroundings & environment. Inspired design, inspired food, inspired experiences & staff. The selective approach provides the essential conditions for creative freedom.
Seekers are free thinkers who enjoy understanding as much as they can about their chosen interests and the wider world. They want to get to the big picture, not by sticking to set theories or approaches, but by letting themselves experience and play with concepts, exploring and gathering insight.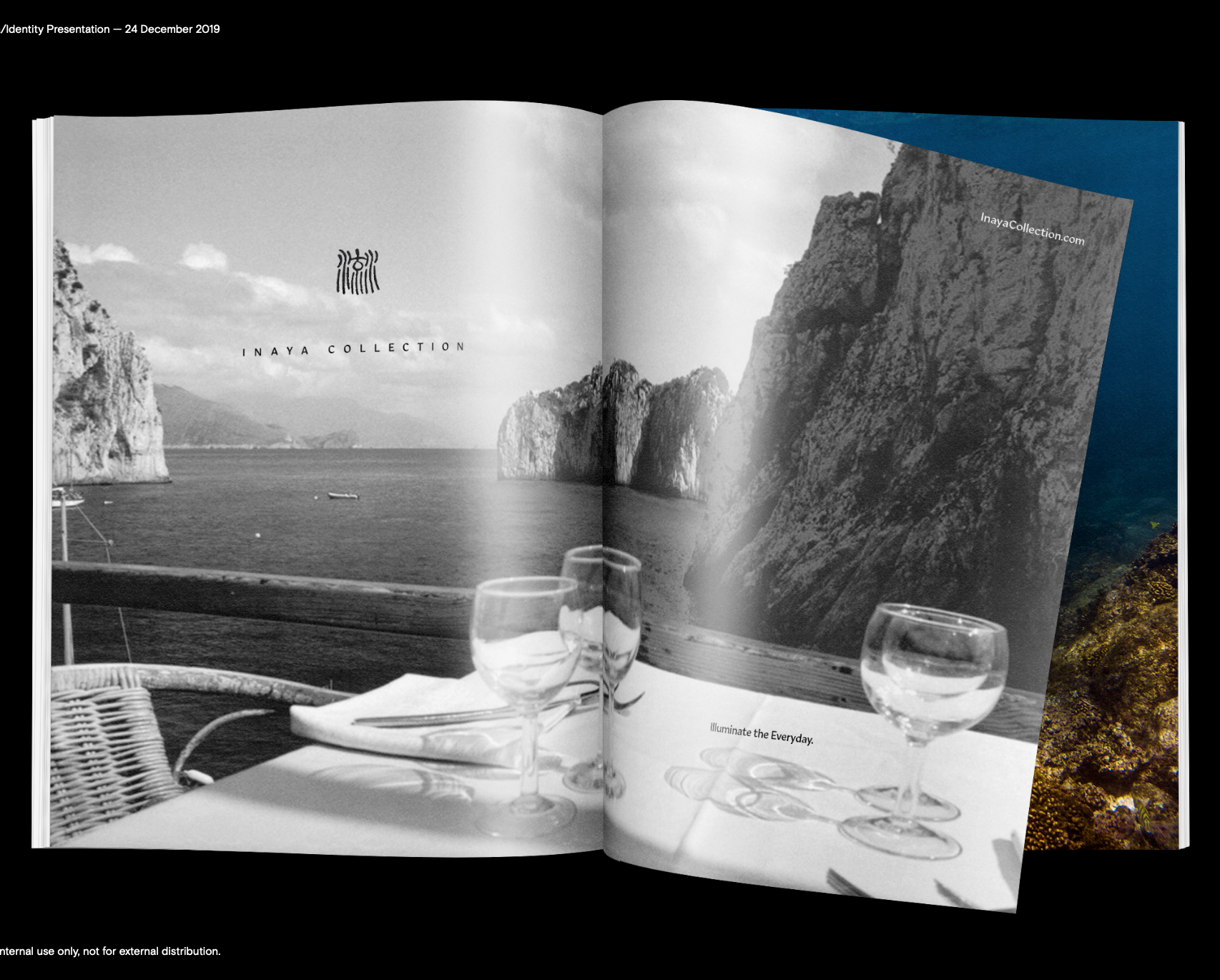 Yes.